Dawny and Brilliant Emeralds (
Codrulia aenea
and
Somatochlora metallica
) are very common dragonflies, often encountered flying endlessly along a shore, but very seldom seen perching. I have taken many many DIF photos of them but today I present those of sitting ones. Not that spectacular as in flight, but - dare to say - much rarer, at least for me.
Read the rest of this entry »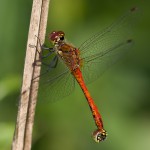 From biological point of view, sex of Dragonflies is extremely interestting as it is. However, when something goes wrong, it looks really freak ....
Read the rest of this entry »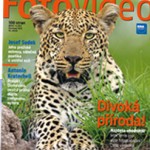 A brief tutorial How to make DIFs (read 'Dragonflies in Flight' shots) appears in recent (July's) issue of FotoVideo.
Read the rest of this entry »